Good Morning Ladies!! 🙂
Long time, no see 😉 Life has been crazyyy busy lately with finals, work, launching my new online boutique (yay!!) and planning a wedding.. talk about tired! Due to all this craziness I haven't had as much time to spend on my blog as I would like to. But I'm back with some fun ideas on new blog posts and I'm ready to share them with you ladies!!
For my first post back in about a month, I wanted it to be festive and christmas-y. So what better than to give you guys the ultimate holiday gift guide! Christmas shopping can be so stressful. It can be frustrating trying to find that perfect gift for someone while beating the hectic crowds, staying on budget and trying to still enjoy the season. Stress no more!! Click the links below and shop online this year while getting the perfect gift for your loved ones in your life!!
---
For the Ladies: 
Coffee Mugs: Whether your a coffee lover or a hot cocoa lover.. cute coffee mugs are always a good gift idea. I love the mugs on the site 'Etsy' because they're unique and homemade! I love supporting small business and this is the perfect site to do so! You can find funny mugs, cute mugs, clever mugs, a little combo of everything!! Here are some of my favorite mugs I have found on Etsy..
Before Work / After Work Mug & Wine Glass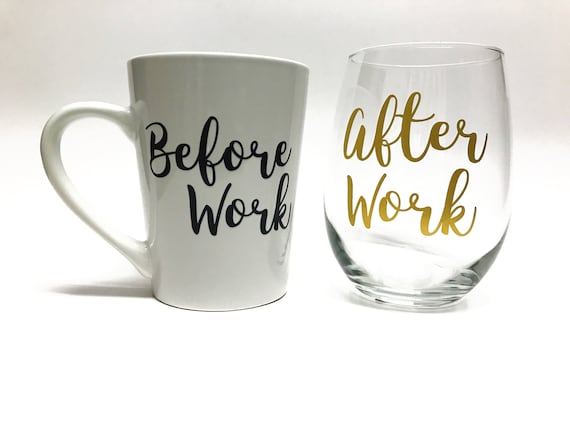 SHOP work mug/glass here ($15)
Rise and Shine Mother Cluckers Mug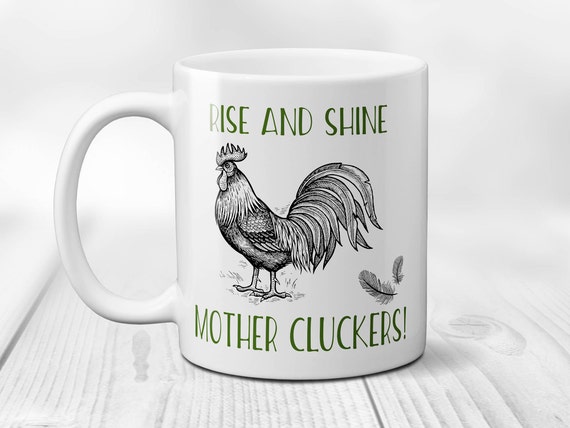 SHOP rise n shine mug here ($13)
Lash Mug: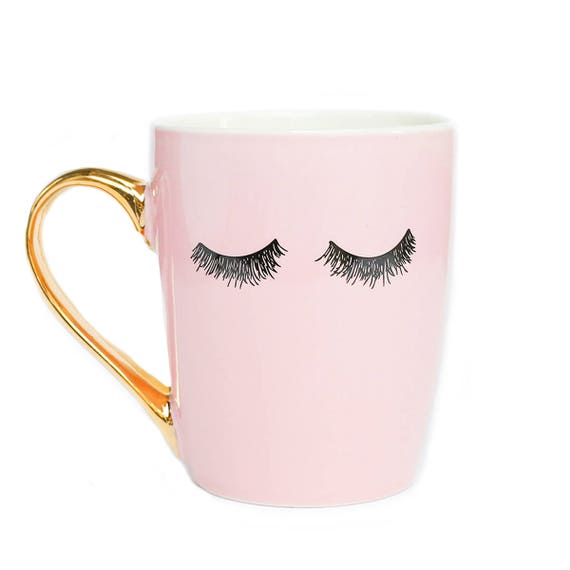 Name Customized Marble Mug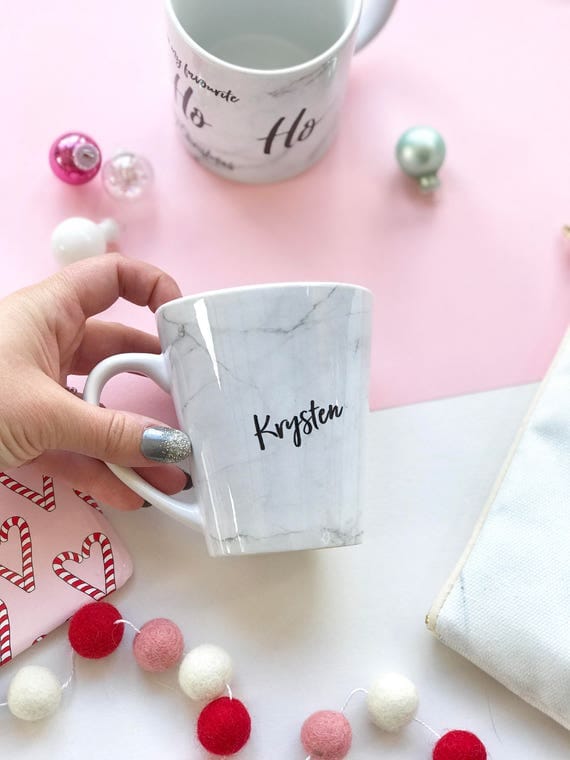 SHOP personalized mug here ($11.10)
---
Candles: Everybody knows Bath & Body Works candles are the sh!t. They smell good, they last a while, they have a huge variety, but (for me personally) sometimes it's hard to get myself to spend $22.50 on 1 candle. However, it's not hard for myself to spend $12.95 on a candle 😉 On their website all 3-wick candles are half off, so grab them while they're discounted! People love smell good items, so you can't go wrong with a candle! Don't feel bad picking one up for yourself too 🙂 I have listed below some of my favorite scents from Bath & Body Works:
'Cinnamon Caramel Swirl' Candle
SHOP cinnamon caramel swirl here ($12.95)
'Caramel Pumpkin Swirl' Candle
SHOP caramel pumpkin swirl ($12.95)
'Winter Candy Apple' Candle
SHOP winter candy apple here ($12.95)
---
Lotions: There are so many places you can find lotions at!! Here are a couple of my all time favorites that I've found over the years 🙂
'Delectable Coconut & Cream' Lotion
I received this lotion in a Birchbox subscription one month and I fell in love with it! It smells like coconut and is a super light weight, moisturizing lotion.
SHOP cake lotion here ($10.50)
'Coconut Mint Drop' Lotion
You guys!!! This is seriously my favorite smelling lotion of all time. It is the perfect blend of coconut and mint to give off a fresh, winter scent! Unfortunately, it's a seasonal lotion so I'm going to have to stock up before the end of the season! 🙂
SHOP coconut mint here ($12.50)
---
Jewelry: I love gifting simple jewelry. You can't go wrong with a simple necklace, earrings or bracelets! They can be styled up or styled down and can fit the style of many different personalities!! Here are some of my favorites 🙂
Crystal Rose Gold Bar
Ugh, how pretty (heart eyes). I LOVE the rose gold and the crystals. Super pretty and delicate necklace that is perfect for everybody!!
Rose Quartz Bar
Loooove the rose quartz on this necklace. I'm a huge pink lover so I would rock the sh!t out of this necklace 🙂
Crystal Leaf Studs
Love these super simple, delicate earrings!! Another really pretty rose gold option!
---
Make-Up: If you are trying to find a gift for a make-up lover, of course you can always stop in to Sephora or Ulta and grab some of the most popular items in the store and you'll probably be set! Orrrr you could switch it up a little bit and buy a year subscription for them to Birchbox or Ipsy! Each subscription comes once a month, is 10$ per month, sends out the perfect combination of high end & drug store products, allows you to take a personalized style quiz, and has 5 beauty items included inside. Birchbox has make-up items but also has a lot of lotions, hair supplies, face masks, chap sticks, etc. It is a well rounded beauty subscription. Ipsy is more geared towards make-up, and each month's subscription comes in a seasonal make-up bag not a box! So I would recommend gifting an Ipsy subscription to a make-up lover and gifting a birchbox subscription to an all around beauty lover!
Birchbox
Right now, you receive a 20% off gift subscription! So instead of it being $110 for 12 months, it is only $88! You can also gift a 3 month subscription ($24) or a 6 month subscription ($48).
Ipsy
---
Bath Bombs: Every girl loves bath bombs! You can get bath bombs at so many different places, but I love the creativity, quality, and scent of the bath bombs at Lush! My favorite scents are listed below.. I haven't smelled the new Christmas scents so those might be a good idea too 🙂 I have listed the link here to shop the Lush bath bombs (SHOP Lush here!).
Sex Bomb
Tisty Tosty
Twilight
---
Sentimental Gifts: Don't forget about the sentimental gift ideas! Everybody loves gifts that hold some sort of emotional value to them. These gifts show you care while showing that you have a good memory! Think about a fun time you had with that person, a special moment, or something that is important to that person and think of a way you could gift it! Here are some examples of sentimental gifts I've given over the years 🙂
'Thank You' Necklace
* This necklace can be personalized for many different people!! There is a list of ideas on the website linked below! It can be given to friends, bridesmaids, for birthdays or valentines day.. any occasion and any person you wish!! Totally customizable 🙂
Customized Map Art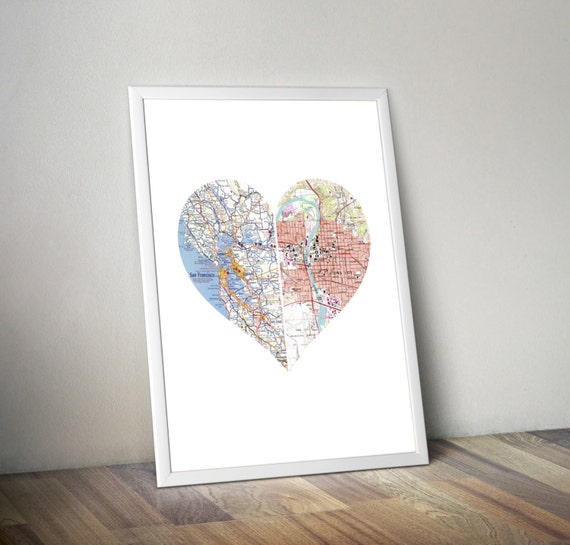 This is a really cute, sentimental gift idea for a friend or family member who lives in a different town or state! I customized this exact map art and gifted it for Christmas and the person loved it!! I bought this piece actually pretty late into December and the shop owner was awesome about contacting me right away and getting it done right before Christmas! Definitely recommend 🙂
Custom Star Map
I haven't bought this gift yet, but I really want to buy it this year for Christmas to give to Kc! It obviously won't be his only gift because guys like different stuff, but I think it has a really special meaning behind it! You can go to the website listed below and create your own special moment. You enter in the date, place, and can put your own message at the bottom of it and it computes what the night sky looked like during the time of your special moment!! SO cool! Especially if you love astrology, or believe in fate. You don't only have to give this to a significant other, you could also gift it to a newly wed bride or a new mommy! Super special gift idea 🙂
SHOP custom night sky here! (price ranges)
---
Gift Cards: I know some people hate gift cards because they view them as lazy or unthoughtful, but they're always a safe choice. Once way you can make giving gift cards more thoughtful is by purchasing multiple gift cards to their favorite places. So you could buy them a gift cards to their nail salon, one to get a massage, one to their hair salon, and maybe get them a gift card for something they have wanted to do recently but haven't had the time or cash! By getting multiple gift cards to their favorite places it can make the gift a little more personal 🙂
My favorite beauty stops in Lincoln, NE:
lashes, waxing, facials: Glow Beauty Boutique
nails: Tips & Toes
hair salon: Sweet Jane
---
For the Men:
Alcohol: If you're ok with spending a little extra cash for that man in your lift, this is a really cool gift idea! It's a rustic, homemade liquor dispenser! Customize the dispenser to his favorite liquor and it's a personalized, usable gift! The only thing I see impractical with the gift is that I know Kc likes his liquor in the freezer so it's super cold when he drinks it, where as in this case you would either have to have the bottle in the freezer and then attach it right before you pour a drink or just add ice every time! Depends on what his preferred way of drinking is!
Other cool alcohol oriented gifts: a bottle of their favorite liquor, new drinking glasses, personalized glasses, etc. About anything alcohol oriented will make the typical man happy!
Customized Liquor Dispenser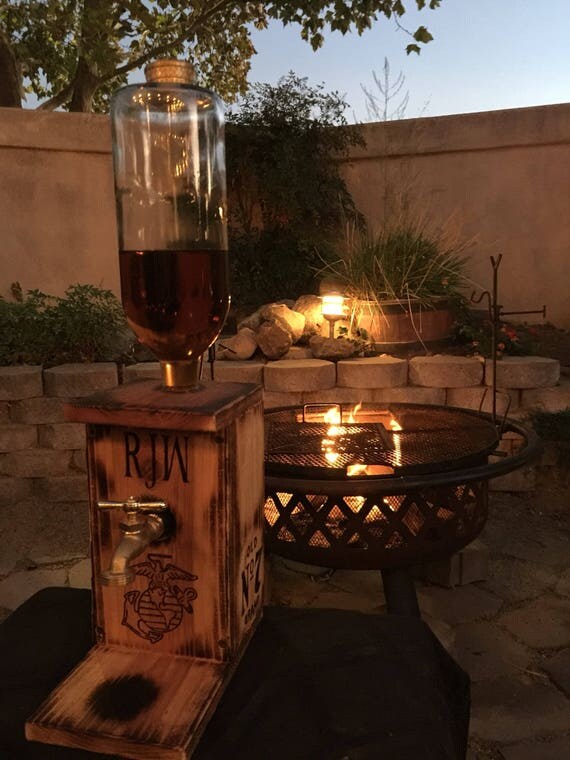 Bearded Men: If you are in need of a gift for a man and he has a beard, this is the perfect gift idea! For some reason guys with beards, treat their beards like girls treat their hair. They are particular about it and take pride in it.. so why not get them a Beard Kit!? The two men in my life are very blonde so they have never had beards, but maybe this will help some of you ladies 🙂
Beard Kit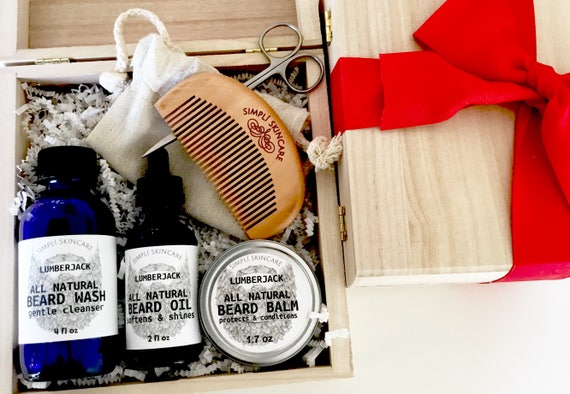 Cigar Lovers: You guys, Kc would LOVE this gift. He doesn't smoke cigars all that often because they're kind of pricey, but whenever he gets one as a gift or picks one up he gets a little excited about it. I know he would love to have a bada$$ place to hold the cigars and apparently this protects and takes care of the cigars as well? I don't know much about cigars but this is a cool gift idea!! It would be fun to put a couple cigars inside of the box as well! (Don't forget to get your man a cigar cutter if he doesn't have one already!)
Personalized Cigar Humidor: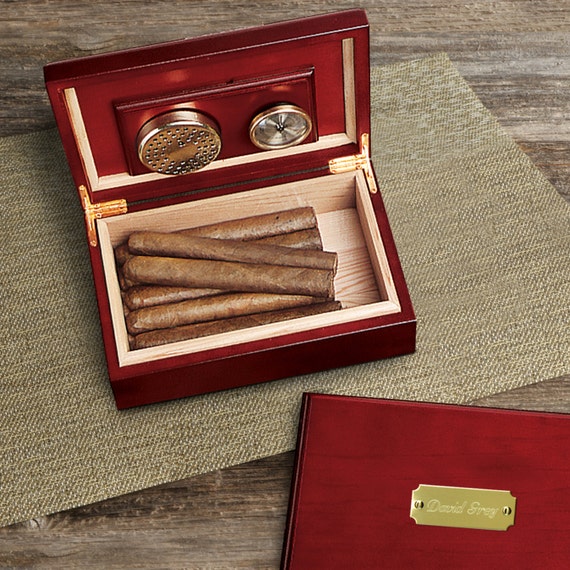 SHOP cigar humidor here! ($47.99)
The Basics / Stocking Stuffers: You can never go wrong with the basics. If you're totally stumped on what to gift them, you can always go the safe route! Buy them gift cards (to their favorite stores, to their favorite restaurants so the next dinner is on you, or to the movies for a date night!) You can always buy them new socks, Kc ALWAYS wants boxers, just a plain Nike shirt or pullover, a badass backpack, new sweats, a new hat or a new pair of shoes. You can never go wrong with these ideas!! Additional stocking stuffers can always be their favorite candy, beef jerky, shooters, cigars, cologne, body wash, hair gel, scratch tickets, anything small!! 🙂
Nike Pullover: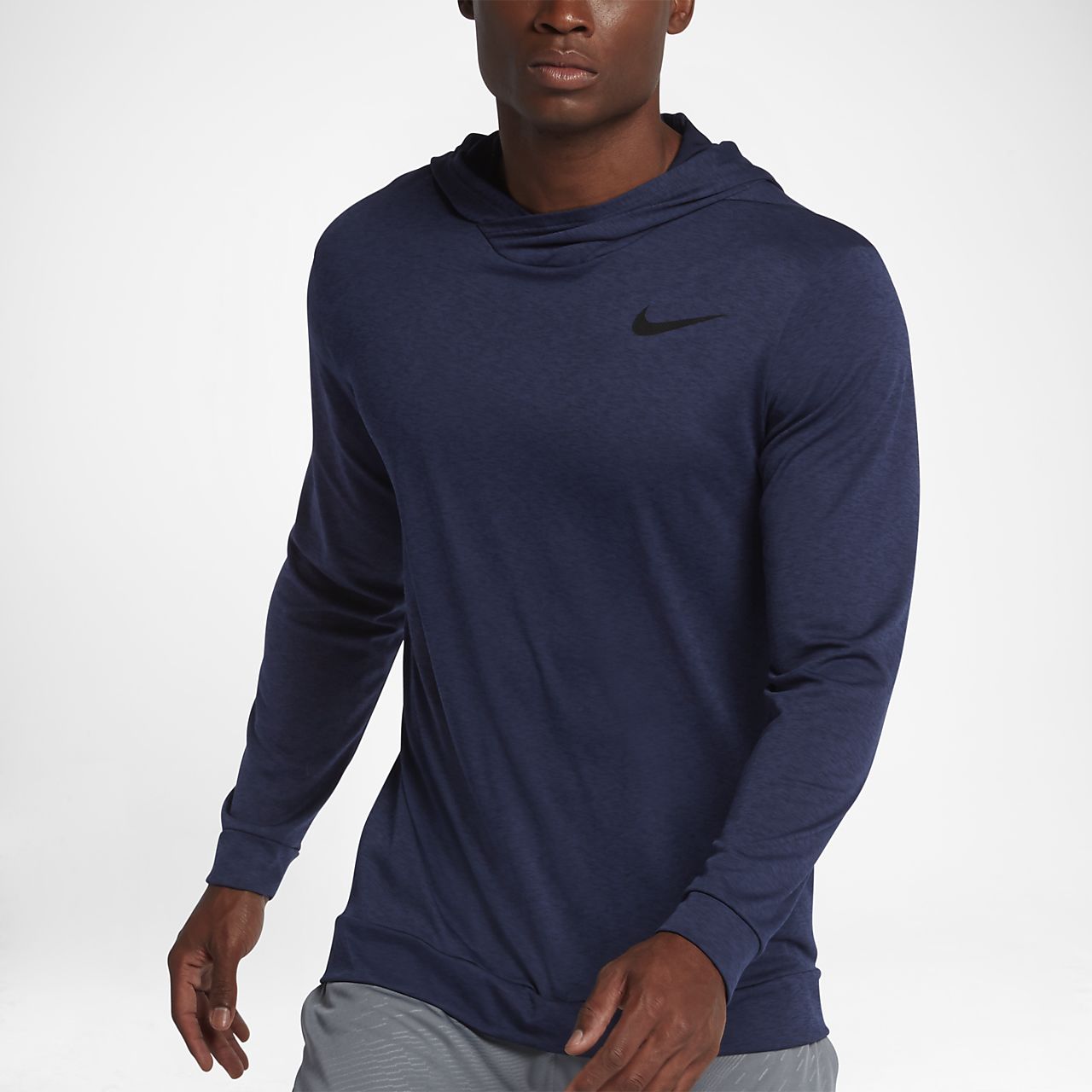 SHOP Nike pullover here! ($34)
---
I hope this gift guide made your holiday shopping a little easier this year!! Comment down below your favorite gifts to give!! I hope you all have an amazing Christmas spent with your loved ones!
Don't forget to follow my blog so you don't miss out on anything!!! You will receive a notification via email every time a new post is made! Just enter your email into the 'Join the Tribe' box either located at the bottom or the right side of the page (depending which tab you're on) and you're good to go :):)
follow me on social media!!
My Main Instagram: @paigetr_
My Online Boutique Instagram: @_loveandwhiskey
My Fitness Instagram: @thefitnesspaige_
Twitter: @Ptrauernicht14
Pinterest: Paige Trauernicht
---
Sending SO Much Love | xoxoxo
Paige 🙂